!ADDAMS FAMILY TV ADDAMS FAMILY MOVIE ADDAMS FAMILY SOUNDS ADDAMS FAMILY WAV>
06/07/98




<!EMBED src="addamst.mid" width=0 height=2 autostart=true> <!bgsound src=addamst.mid loop=infinite>
---
You wanted Itt, you got Itt! More Cousin Itt pictures have been added to the TV Sights Page
---
Collectables have been added to the TV Series Page
Where to Buy has been added to the Links Page
---
Addams Family Theme(MIDI)
---
Please explore the site fully... many additions have been made and more are on the way!
Check the for the latest updates.

Pages
|Cartoons|TV Series|Movies|TV Sights|Movie Sights|Sounds|History|FAQ|New|Links|
---
This site is honored & proud to have been selected
by Point Communications as one of the...


Top 5% Of All Web Sites


and
TV Net's Site of the Week for July 7th.-13th., 1996. Now UltimateTV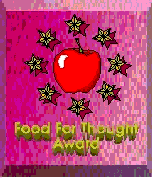 Awarded the Food for Thought Award November 10th, 1996.
Reviewed in the Premier Issue of Web Guide Magazine

---

ATTENTION
This page has been relocated from http://www.deltanet.com/users/beaker/ to Deltanet's Web Page server. Please change any links and bookmarks you may have to the new URL.
---
This site has been enhanced for the latest in HTML 3.0 browsers, including...
Microsoft's Internet Explorer &
Netscape's Navigator.
---
Go to the Adams Family Page, Jon Adams Davis' Family Home Page.

---
Thing has counted
visitors to ADDAMSFAMILY.COM since March 5th, 1997.
Total visitors since June 15th, 1996.
<!IMG SRC="/cgi-bin/Count.cgi?ft=5|frgb=000;255;000|tr=0|trgb=0;0;0|wxh=15;20|md=5|dd=C|st=1|sh=1|df=/home/addams/htdocs/counter.dat"><!img src="/cgi-bin/Count.cgi?df=home/addams/htdocs/counter.dat" ALT="Hit Counter" align=absmiddle> <!BR>Established October 1995.


Mail

to Jon A. Davis.
---
Copyright &copy 1995, 1996; Jon Adams Davis.
All rights reserved. All copyrights and/or trademarks belong to thier respective holders.